Rolf Eichinger
German Guitar maker - luthier
Rolf Eichinger was born in Stuttgart on September 10, 1944 and died in 2009 in Salobreña near Granada in Spain. He initially studied industrial design, but became increasingly interested in guitar playing and guitars. From 1970 he worked as a guitar teacher at the Stuttgart Music School. During long trips and stays in Spain, especially in Andalusia, he got to know and appreciate the language and some of the best guitar makers in Granada, e.g. Antonio Marin Montero or Jose Lopez Bellido. From his travels he always brought guitars back to Germany for his students. The demand increased so much that he decided to open a guitar store. In 1978 he founded "Die Zupfgeige" in Karlsruhe and set up his first workshop here. Rolf Eichinger was fascinated by the way Spanish guitar was built and had the opportunity to work in different workshops in Granada for several months. Particularly in the southern Spanish craft tradition, sophisticated assembly techniques have developed over many generations that are optimally matched to the instrument and have a decisive influence on the sound result. In this way, he brought invaluable information to Karlsruhe. In 1991 Rolf handed over Die Zupfgeige to his long-time employee and current owner Matthias Adler, because he only wanted to dedicate himself to guitar making. He moved to Pfinztal / Berghausen near Karlsruhe, where he set up his next guitar workshop. In 1997 Rolf decided to move to Granada, where he believed that the most outstanding contemporary masters of guitar making lived and where he had gained great inspiration for his own work. For many young guitar makers there, Rolf, like in Germany at the time, paved the way for their careers. In 2007 he became seriously ill and, after a temporary recovery, moved to Salobreña on the south coast of Andalusia. There he died on September 18, 2009. Rolf Eichinger built about 300 instruments. We do our best to continue "Die Zupfgeige" in his spirit, with an emphasis on well-built guitars and a large handcraft background.
Currently in stock and for sale: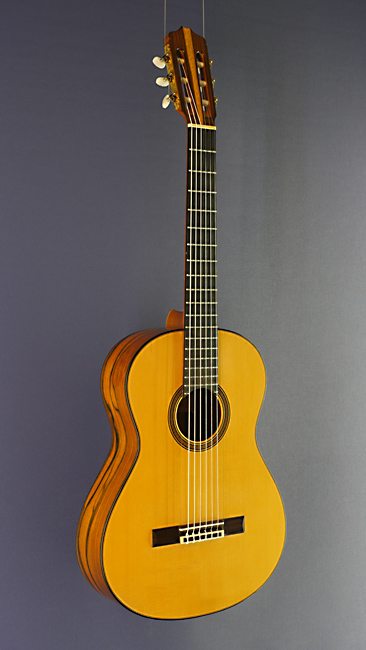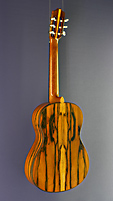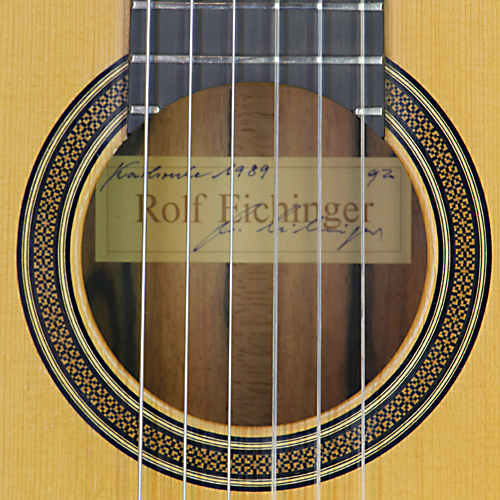 Rolf Eichinger
Luthier Guitar
Top: spruce Back, sides: rosewood Scale: 65 cm, year 1989 French polish, sale on someone´s behalf
€ 7,500.00
The following instruments built by Rolf Eichinger are in private hands and not for sale.
All guitars for sale built by guitar makers you can find via Luthier guitars
Rolf Eichinger
Classical guitar with sitka-spruce top and back and sides made of rosewood, scale 64 cm, year 2008, Luthier Guitar (sold)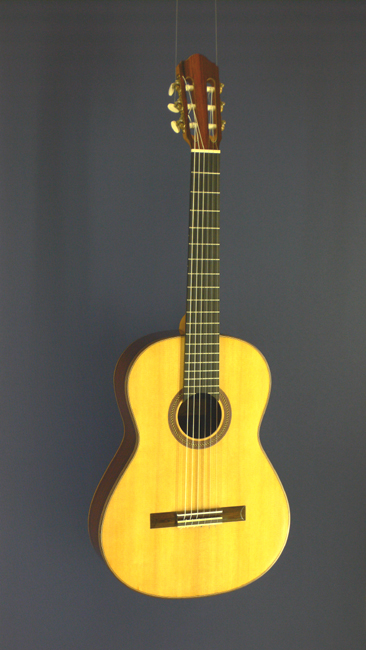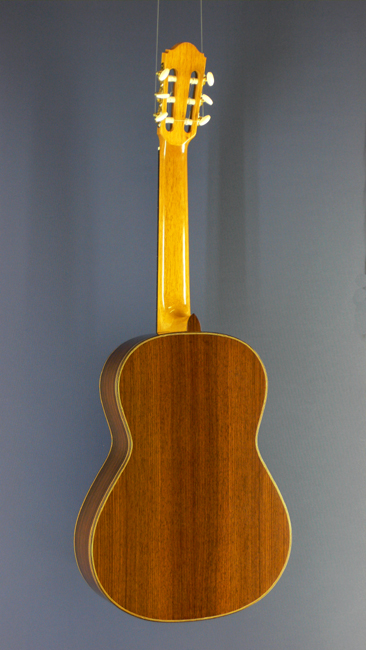 Rolf Eichinger
Classical guitar with spruce top and back and sides made of maple, scale 64,6 cm, year 2008, Luthier Guitar (sold)
Rolf Eichinger
Classical guitar with spruce top and back and sides made of rosewood, scale 64 cm, year 2007, Luthier Guitar (sold)
Rolf Eichinger
Classical guitar with cedar top and back and sides made of rosewood, scale 64 cm, year 2007, Luthier Guitar (sold)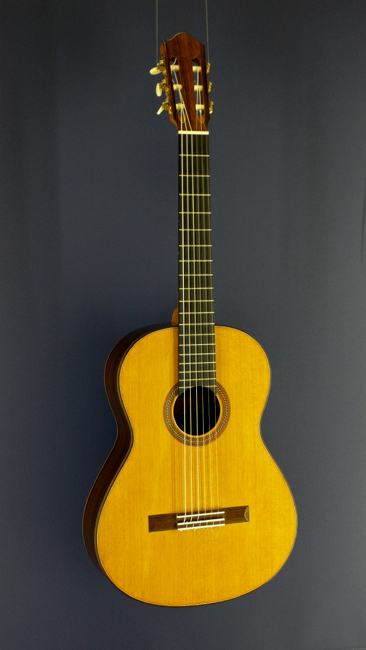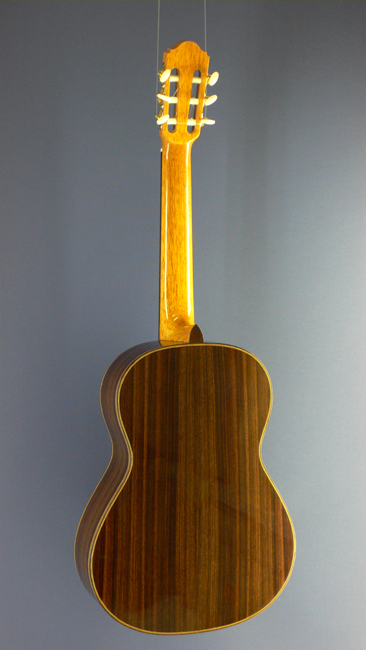 Rolf Eichinger
Classical guitar, Torres Model with spruce top and back and sides made of rosewood, scale 64 cm, year 2006, Luthier Guitar (sold)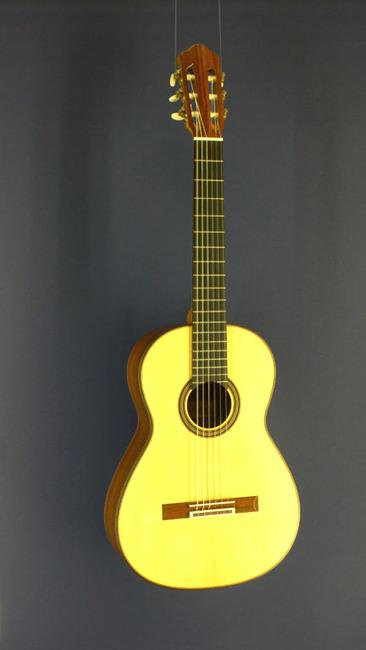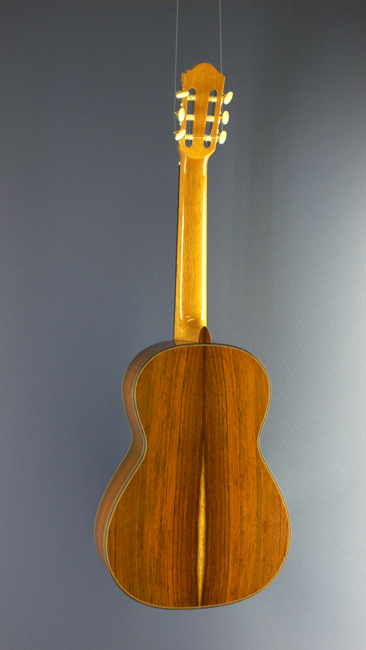 Rolf Eichinger
Classical guitar, Torres Model with cedar top and back and sides made of rosewood, scale 64 cm, year 2006, Luthier Guitar (sold)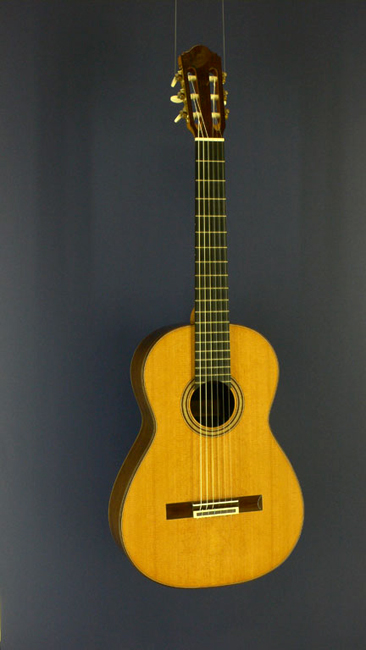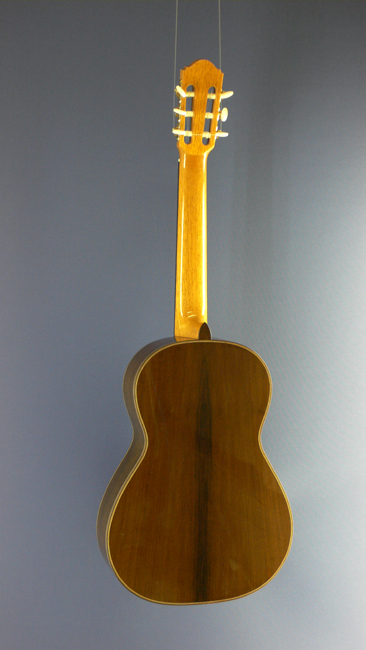 Rolf Eichinger
Taller Model, Classical guitar with spruce top and back and sides made of rosewood, scale 65 cm, year 2006, Luthier Guitar (sold)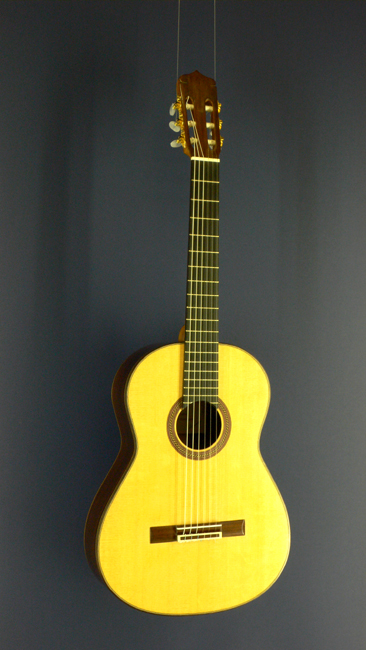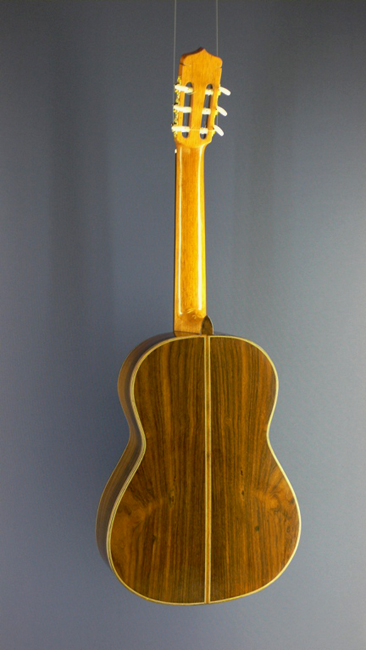 Rolf Eichinger
Model Especial, Classical guitar with spruce top and back and sides made of rosewood, scale 65 cm, year 2003, Luthier Guitar (sold)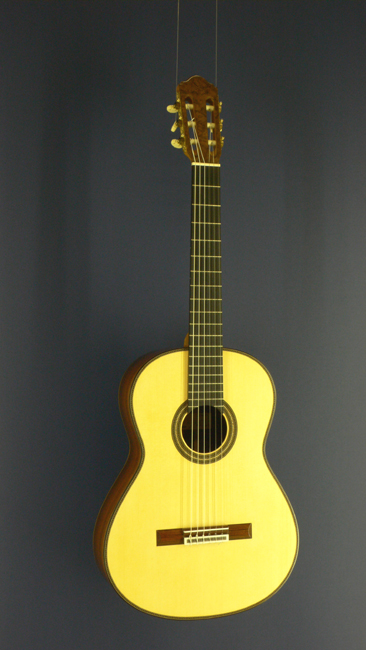 Rolf Eichinger
Classical guitar with spruce top and back and sides made of birdseye maple, scale 65 cm, year 1996, Luthier Guitar (sold)